Winding around lovely ravines along Lake Michigan, Fort Sheridan is a hidden North Shore gem.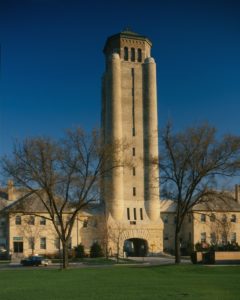 Built as a 19th-century military base, Fort Sheridan has become an elite residential area. Residents enjoy a relaxing natural environment- including a lovely swimming beach, forest preserve, and winding bike and hiking trails. 
Nearby charming downtowns feature top restaurants, shopping, and entertainment. Great schools and parks make the area perfect for families. 
The area's beautiful and unique housing includes newly-built single-family homes and historic buildings refurbished into top-of-the-line condos, townhomes, and duplexes.
From the great North Shore location, commuters can get to the Loop easily with the Fort Sheridan Metra station!
Fort Sheridan Neighborhood Guide
Along the beachy shore of Lake Michigan, sits the lovely neighborhood of Fort Sheridan. Wedged between Highland Park and Highwood in Chicago's North Shore, Fort Sheridan residents have plenty to do in their backyards. 
Great Downtowns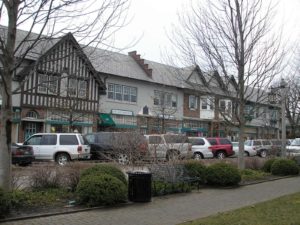 Fort Sheridan, in addition to having nice options right on Sheridan Road, is located between Highland Park and Lake Forest's stellar downtown areas. Lake Forest's Market Square and Downtown Highland Park offer great local boutiques, national retailers, and great local restaurants. For groceries, local grocers and the big chains (Jewel, Marianos) are available. For more excitement, Downtown Evanston and Chicago are just a quick drive or train ride away!
Fort Sheridan Food and Drink
Fort Sheridan residents have some great restaurants within walking distance. For weekend brunch, check out Jay Lovell's. For date night, Scotty's on Sheridan for great food in an inviting atmosphere. El Buren Caribbean Cuisine serves great Cuban-style sandwiches and American staples. Mean Wiener is the classic dive in the area serving Chicago dogs, burgers, and tacos. Meet the locals at Humble Pub, a popular local tavern. 
Community
The community comes together to put on some fantastic festivals and events. Two favorites are the annual Oktoberfest and a Fourth of July celebration complete with a parade and a fireworks show. The area hosts a music center and fine arts studio, offering great classes, art shows, and concerts for the community. 
Outdoors and Recreation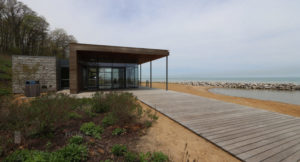 Fort Sheridan gives nature lover's plenty to appreciate. Lovely beaches, winding hiking trails, and grassy parks are all within walking distance from resident's homes. Local Park districts offer great summer camps, youth sports, and arts programming. Exceptional workout facilities for kids and adults are the cherry on top.
Great Schools
The area's schools put the area into an elite subset of American residential areas. The school sends elementary school kids to Highland Park's Oak Terrace school and Highwood's Wayne Thomas. Both these schools are acclaimed for their high achievement. Oak Terrace Elementary is renowned for its innovative dual-language program. Highland Park High is highly ranked and highly achieving, with top extra-curricular, athletics, sending over 90% of graduates to four-year colleges
Fort Sheridan History
Early Years (1670-1865)
Home to Native American trading grounds for centuries, European immigrants founded a small village in the area in the 1840s. Overlooking Lake Michigan, the villagers turned the area into a major brick making town, making over 400,000 bricks annually. As the rocky terrain was unsuitable for farming, by 1865, the village was mostly abandoned. 
Military Base (1870-1990s)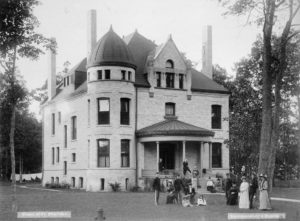 In the late 19th century, Fort Sheridan, a major military base, was built in the area. The land for the base was donated to the Federal Government by the Commercial Club of Chicago. Worried about labor unrest, the Club hoped that the army would use the land to create a military post near Chicago. The government accepted the gift and named the new Fort in honor of Civil War hero General Phillip Sheridan.
In the 20th Century, the fort served as a training and administrative center in both World Wars. During the Cold War, the base was the center for anti-missile defense in the upper Midwest. In 1984, many of the base's buildings were added to the National Register of Historic Places. It was slated to be closed in the late 1980s and was officially closed in 1993.
Fort Sheridan Today (1993-Present)
After the Fort's closure, many existing buildings were converted into a residential community. Since then, new projects have been designed to match the existing buildings, even using the original yellow bricks. Other original structures were gifted to cultural organizations including the Midwest Young Artists Conservatory. Today, the Fort Sheridan is a lively and popular North Shore area.
Fort Sheridan Homes
Fort Sheridan offers residents a number of excellent housing options. As with most of the North Shore, the majority of the residences area new or historic single-family homes. Somewhat unique to the area, including the significant number of townhomes, condos, and duplexes available.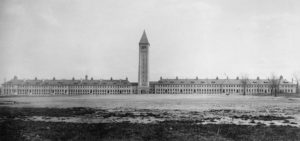 Once a historic military base, Fort Sheridan offers a number of restored buildings. The result is residences with high ceilings, eight-foot windows, and unique floorplans. The area also features some high rise and mid-rise condominiums with top amenities and even a few swimming pools.
With natural beauty, fun downtown areas, and easy access to downtown Chicago, Fort Sheridan is a top North Shore area. Come check it out!